North Korea fires test missiles amid Seoul-US drills
Comments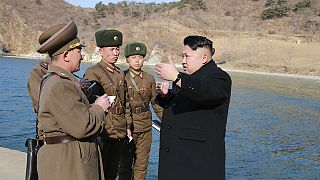 North Korea has fired seven short-range missiles into the sea, according to the South Korean Defence Ministry.
It comes as Seoul takes part in joint annual drills with America, which Pyongyang describes as an invasion rehearsal. It has warned of "merciless" strikes.
North Korea is said to have launched the missiles late on Thursday. They apparently flew into waters off the eastern coast.