Iceland turns away from the EU as government ends membership talks
Comments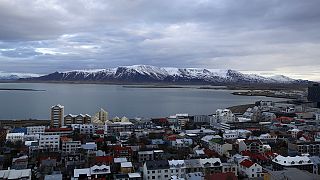 It seems the promise of the EU has lost some of its glitter, at least for Iceland, which is abandoning its bid to join the Union after opening talks in 2009.
A new eurosceptic government in 2013 made the promise it would break off the membership application, which it has now honoured.
It appears fishing quotas were the key sticking point as Iceland is almost entirely dependent on the sea to survive, and feared its grounds would be over-fished by EU members keen on access to the rich waters.
Recent opinion polls suggest popular support for the EU has also waned, and membership is not a political high priority as Iceland struggles to get back on its feet after its banking collapse in 2008
and people's minds are focused on paying off loans.
While the foreign ministry says Iceland's interests will be best served outside the EU the country is in the European Economic Area and the Schengen free travel zone, and has extensive links with European markets that will continue.