Hamburg or Berlin in Olympic candidate race
Comments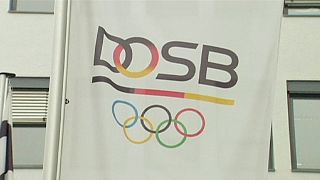 The race is on between Berlin and Hamburg for the right to become the German candidate city for the 2024 Olympics.
Hamburg has edged ahead of Berlin in the city v city runoff recording stronger local support in a poll.
Michael Vesper is from the DOSB
"Well, it certainly is a difference in the numbers, that is right. But we always said that this is not the only criteria. We will debate with our head associations and with experts over the weekend. And the presidium will submit a proposal to the general assembly on March 21."
Hamburg has a backing of 64 percent of residents who want the port to represent Germany for the games.
While in the capital only 55 percent backed the bid.
The poll was conducted in February over the telephone with a sample of 1,500 citizens over the age of 14 in both cities.
Boston and Rome have announced their candidacies with several other cities, including Budapest, Istanbul, Doha, Baku and Paris mulling possible 2024 bids.
The deadline is September with the International Olympic Committee announcing the winner in 2017.