NATO holds military exercises in Black Sea
Comments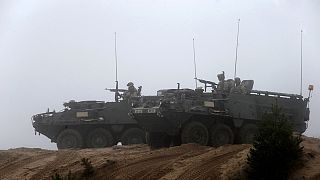 NATO ships are currently carrying out joint military exercises in the Bulgarian Black Sea port of Vrana as tensions between the West and Russia remain high.
The group which is comprised of six American, Canadian, Turkish, German, Italian and Romanian ships will train with ships from Bulgarian, Romanian and Turkish navies.
The training will include simulated anti-air and anti-submarine warfare exercises as well as simulated small boat attacks.
The manoeuvres are being held just across the water from the Crimean Peninsula which was recently annexed by Moscow.
Bulgaria became a NATO member in 2004.