Van Praag vows to publish Garcia report
Comments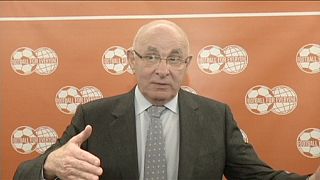 FIFA presidential candidate Michael van Praag promised to publish the Garcia Report if he is elected to replace Sepp Blatter in May.
Football's world governing body has been under pressure to publish this investigation to help shed light on what happened during the turbulent process for the tournaments awarded to Russia and Qatar respectively.
Van Praag added his primary concern would be to leave football in a better state for the next generation.
The 67-year-old will face Blatter, Prince Ali bin Al Hussein of Jordan and former Real Madrid winger Luis Figo at the presidential election which will be held in Zurich on May 29.