Palestinian leadership halts security ties with Israel
Comments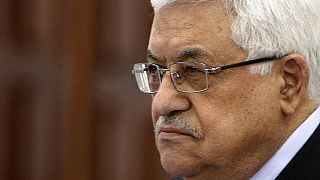 The leadership of the Palestinian Liberation Organisation (PLO) has voted to suspend all security cooperation with Israel, a move which could further escalate tensions.
The central committee said it came to the decision because Israel was no longer complying with agreements in particular, by withholding tax revenues it collects on behalf of the Palestinians.
"Israel should shoulder all its responsibilities toward the Palestinian people in the occupied state of Palestine as an occupation authority, according to international law," said PLO Member, Ahmad Abdelrahman.
The final decision rests with President of the Palestinian Authority Mahmoud Abbas, though it is not clear when the decision would go into effect.
Israel has frozen tax revenues in protest against Abbas' decision to join the International Criminal Court. On their formal accession on April 1, they are expected to bring war crime charges against Israel.
Security cooperation has long been seen as key to maintaining calm between the two sides, amid rising tensions since US-led peace talks collapsed almost one year ago.