US court finds Pakistan man guilty of Manchester bomb plot
Comments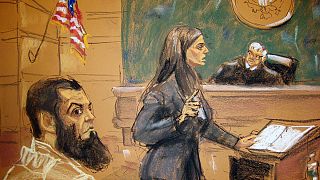 Twenty-eight-year old Abid Naseer from Pakistan has been found guilty by a US court of taking part in an al Qaeda plot to attack targets in Europe and the United States.
In particular Naseer is said to have headed a cell in 2009 which was plotting to bomb the Trafford shopping centre in Manchester, north west England.
It was one of three plots linked to al Qaeda cells – the other two were against the New York City subway system and a Copenhagen newspapers.
Naseer who denies any affiliation with al Qaeda or any plot faces life in prison