Severe flooding hits north east Spain
Comments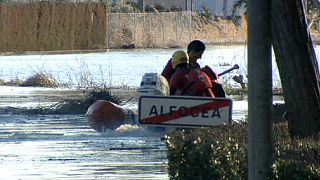 A week of heavy rain and flowing meltwater from the Pyrenees has caused major flooding in north east Spain.
The region of Aragon has been badly hit after the river Ebro burst its banks.
The authorities in the area have evacuated numerous homes with the another 2000 having been put on standby. .
Aid and compensation programmes are already being planned for when the damage can be fully assessed.