Chile's Villarica volcano has erupted, sending ash and lava up to 1,000m into the sky.
More than 3,600 people have been evacuated from the area around the towns of Pucon and Conaripe, according to the authorities, as a preventative measure.
The volcano, which started erupting around 3am local time, is located around 750 km (460 miles) south of the capital, Santiago.
The government held an emergency meeting with the police and military in the presidential palace in Santiago on Tuesday to discuss the situation and President Bachelet will be travelling to the area.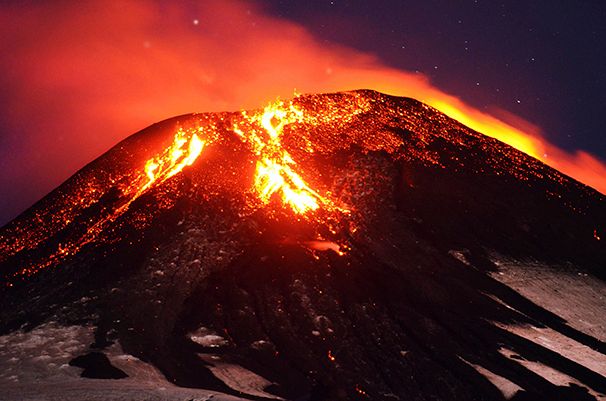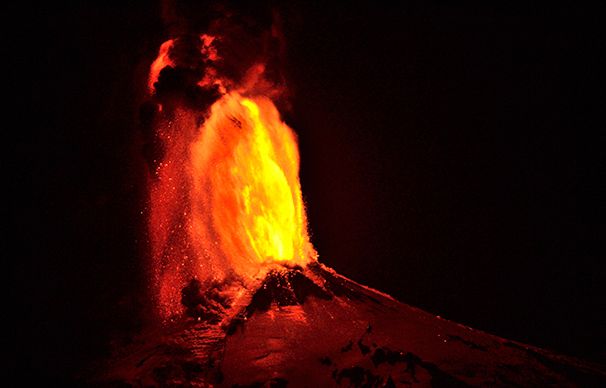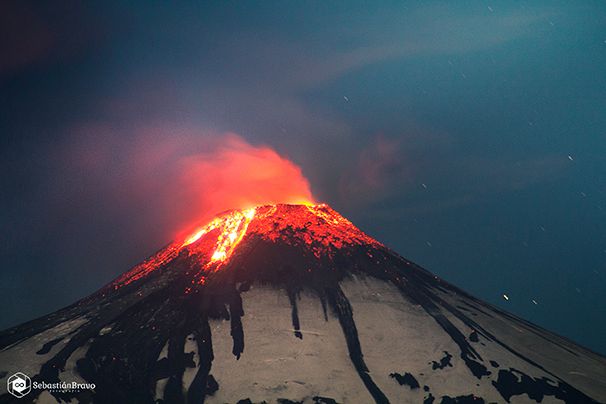 (© Sebastián Bravo Fotografía)
Villarica is one of South America's most active volcanoes and last erupted in 2000. In 2011, the eruption of Puyehue sent an ash cloud into the atmosphere that disrupted flights in neighboring Argentina for months.
#volcan villarrica Sur de Chile pic.twitter.com/OUA03UMJDU

— Gustavo Villarrubia (@GusVillarrubia) March 3, 2015
Chile, situated on the so-called Pacific Rim of Fire, has around 500 active volcanoes, the second largest number in the world after Indonesia.
Contacted by euronews Sismología Mundial, a Chilean seismology group, says authorities reacted quickly enough to avoid a "crisis management disaster like the 27F" (the 2010 earthquake and tsunami that caused more than 500 deaths).
The Chilean seismology group believes this is only the start for the Villarrica volcano and that it is about enter the maximum activity period over the coming months or years.