Volcano Villarrica erupts in Chile sparking evacuations
Comments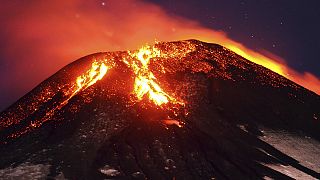 A volcano in Chile erupted early on Tuesday, spewing heavy smoke and lava, and sparking a red alert for local residents.
The Villarrica volcano in the south of the country is one of South America's most active.
Thousands of people were evacuated from their homes in the area around the volcano .. which is popular with hikers and tourists.
Chile situated on the Pacific Rim of Fire has the second largest chain of volcanoes in the world after Indonesia.