Boston bombings trial: What to expect
Comments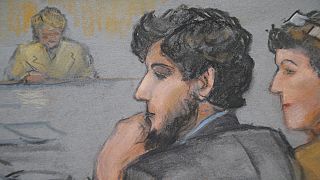 Dzhokhar Tsarnaev is suspected of planning and carrying out twin bomb attacks in Boston in 2013, in which three people were killed and over 260 wounded.
His trial, at Boston's Moakley Federal Courthouse, begins on March 4, 2015.
Who is Dzhokhar Tsarnaev?
Dzhokhar Tsarnaev, a naturalised US citizen, was born to Chechen parents in Kyrgyzstan in 1993.
In 2002, he and his family moved – via Dagestan – to Cambridge, Massachusetts, in the US. His parents later divorced and his father moved back to Dagestan.
Tsarnaev was a high-school wrestling champion and later won a scholarship to study at the University of Massachusetts, Dartmouth.
He is said to have been very close to his older brother Tamerlan, who was killed in a police shootout following the Boston bombings.
Boston bombings: What happened?
On April 15, 2015, two 'homemade' bombs exploded near the finishing line of the annual Boston marathon.
The blasts killed three spectators: an eight-year-old boy; a 29-year-old restaurant manager; and a 23-year-old Chinese national and Boston University graduate.
The Boston Public Health Commission states 264 people were treated for injuries at 27 local hospitals. Many suffered serious injuries, among them 16 people who lost limbs.
On April 17, the FBI identified two suspects: brothers Dzhokhar, 19, and Tamerlan Tsarnaev, 26.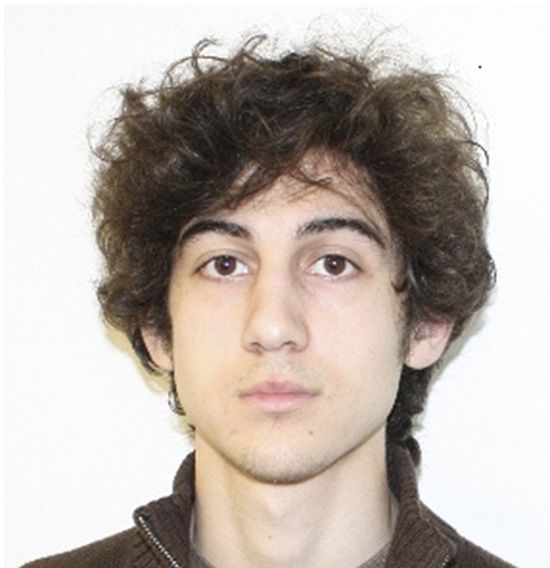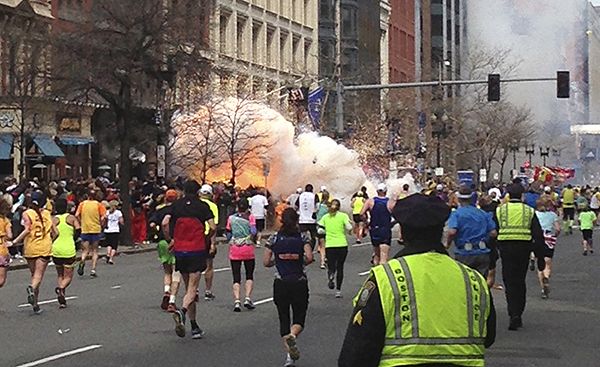 A huge manhunt began, during which a 27-year-old police officer was shot dead on the campus of the Massachusetts Institute of Technology. His death was attributed to the suspects.
Two men, allegedly resembling the two brothers, then hijacked a car. The car's original driver was able to escape at a petrol station and call the police.
A chase ensued, during which police came under fire and were attacked with explosive devices. Tamerlan was shot and apprehended, but was killed when his younger brother drove the vehicle at the police, running over the 26-year-old.
Dzhokhar escaped on foot. After hours of intensive searching, he was found, badly wounded, hiding inside a boat, which was being stored in a garden.
What is the defence expected to argue?
Dzhokhar Tsarnaev has pleaded not guilty to 30 charges in connection with the attacks.
On January 5, 2015, 1373 prospective jurors from eastern Massachusetts were invited to have a background check done. A group of 256 was called back over a period of 21 days, in order to select 12 jurors and six alternates.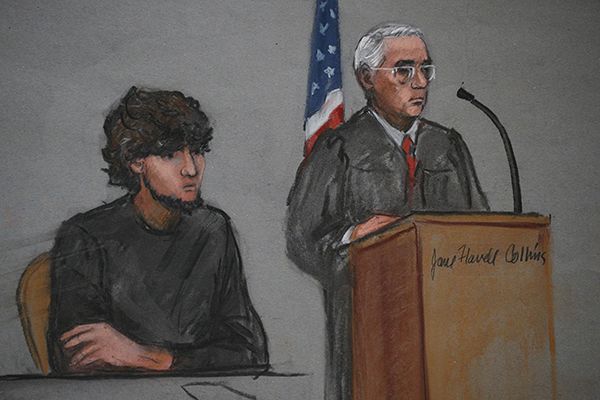 Tsarnaev's defence team is also expected to argue he was heavily influenced by his older brother, Tamerlan. While Dzhokhar may have been involved in the bombings, they are expected to say, his dominating and coercive brother will be presented as the mastermind.
They want jurors to see the bullet-riddled boat, where a badly-injured Dzhokhar spent his last hours of freedom. However, the defence is does not want the jury to be shown photographs of those who died, or who were injured, as a result of the bombings and subsequent manhunt.
Tsarnaev could face the death penalty. His team will be looking for an introspective, empathetic and open-minded jury. However, they believe the odds are stacked firmly against him, leaving Tsarnaev in "the unconstitutional position of proving his own innocence," Reuters news agency states.