Child porn trial halted after German ex-MP pays 5,000 euros
Comments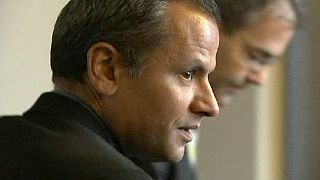 He has paid 5,000 euros and acknowledged he made a mistake.
And that is what it took for a court in northern Germany to end the child pornography trial of prominent former Member of Parliament Sebastian Edathy.
The one-time rising star of Germany's Social Democrats faced charges over pictures of children downloaded on his government laptop.
But technically the pictures were not illegal and Edathy has denied possessing child pornography.
The ex-MP won't now have a criminal record.
The money he has paid, ending the case in Verden, will go to a child protection association.
"This is not a confession" he stressed on his Facebook page.
But while Edathy has escaped a possible two year jail term, he has been forced to quit parliament and his political career lies in ruins.