Legal marijuana reaches US state of Maryland
Comments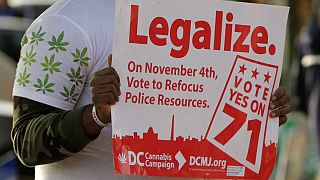 In the US state of Maryland the first marijuana joints were legally lit up on Thursday.
In a referendum 69.4 percent of voters opted to legalise the drug for personal use in Maryland, which includes the capital Washington DC.
That brings to 31 the number of states that have either already legalised marijuana or are considering the option.