IOC proposes rule change for athletes
Comments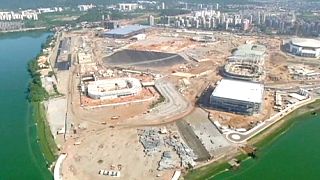 The International Olympic Committee Executive Board met in Rio de Janeiro on Thursday to discuss preparations for the 2016 Games with the IOC looking to relax a rule that prohibited athletes from promoting non-official sponsors during the event.
The move would alter Rule 40 which was targeted by disgruntled athletes in London three years ago because it stopped them from mentioning their own sponsors.
The IOC earlier this week said Rio is entering "the most intense period of preparations" as the city is busy trying to get its Olympic Park and other infrastructure projects ready in time for the games which will get underway of August 5 2016.