Argentine spy at centre of Nisman case accused of smuggling
Comments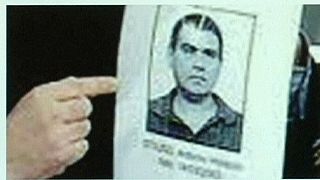 An ex-spy who exposed an alleged cover up by Argentina's President Cristina Fernandez has been accused of running a smuggling ring.
Antonio Stiuso was earlier alleged to have forced a state prosecutor to show how the government concealed Iran's alleged involvement in a 1994 bombing.
The state prosecutor Alberto Nisman was found shot dead at his home in Buenos Aires last month.
Oscar Parrilli, the head of the Argentine intelligence agency told a media conference:
"During 2013/14 up till now, there were 67 imports totaling 94,000 kilos that we define as contraband because they was not destined to arrive at the intelligence agency, nor did they comply with any agency regulations."
Nisman's death prompted the president to call for the intelligence agency to be dissolved amid suspicions that a rogue element was behind his killing.
Judges have been assigned to look at the evidence against both Fernandez and agent Stiuso, to make sure the allegations are not simply a case of smear and counter smear.