'American Sniper' killer sentenced to life without parole
Comments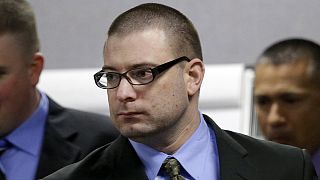 In the US, Eddie Ray Routh has been sentenced to life in jail for the murder of 'American Sniper' Chris Kyle.
The 27-year-old fatally shot the former Navy Seal and his friend two years ago.
Routh's lawyers claimed he was a paranoid schizophrenic who had been in hospital four times.
A jury heard how the murder took place during a visit to a rifle range in rural Texas.
Kyle used to arrange trips for troubled military veterans
His autobiography story was turned into a hit movie which stars Bradley Cooper.