PLO ordered to pay for US victims of Jerusalem attacks
Comments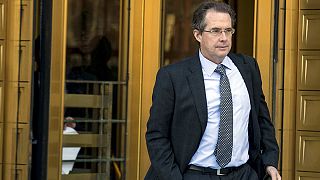 A US court has ordered the Palestine Liberation Organisation and the Palestinian Authority to pay out more than 200 million dollars for their role in supporting terrorists.
The law suit was launched by American victims of six attacks in Jerusalem more than a decade ago attributed to the al-Aqsa Martyrs Brigades and Hamas.
Jurors found in favour of ten families who could now see their payout tripled under the US Anti-Terrorism Act.
Victims and their families had requested more than $350 million over shootings and bombings from 2002 to 2004 that killed 33 people and injured over 450.
The case is likely to be appealed.