France confiscates passports of 6 'Syria-bound' citizens
Comments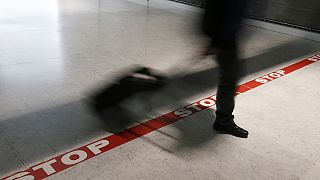 French authorities have confiscated the passports of six citizens allegedly planning to travel to Syria.
It marks the first such travel ban under new counter-terrorism laws adopted last November, which is one of the toughest in Europe to stop citizens from joining ISIL militants in Iraq and Syria.
Their passports and ID cards will be seized for six months, but they may appeal the ban.
The group of men and women, some of whom had previously travelled to Syria are said to be from the Rhone Alpes and Provence regions.
According to French Interior Minister, Bernard Cazeneuve, they were young people, 20 per cent are converts and are tempted to join terrorist operations. "We have enough elements to confirm this intention. And the travel ban will prevent them from crossing to the other side," he announced.
Cazeneuve added that up to forty people will face travel bans in the coming weeks. French media suggest that some were reported to authorities by relatives using a new telephone hotline.
Despite the tougher measures, more than 700 French citizens are believed to have travelled to Syria.