Battle to control Chile wild fires intensifies
Comments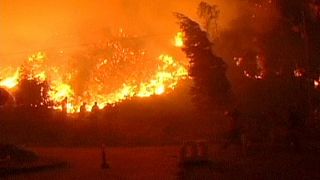 Wild fires in southern Chile continue to rage, consuming huge swathes of land and prompting a major emergency operation.
More firefighters have been called in to try to get the blazes under control in the Bio Bio and Araucania regions.
One of them is said to have destroyed more than 1,600 hectares of vegetation.
A number of people have been forced to flee their homes.