Former Thai PM faces ten years in prison over negligence charges
Comments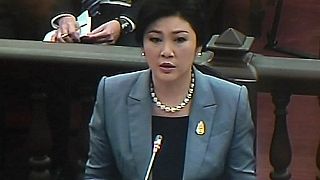 Thailand's deposed prime minister, Yingluck Shinawatra, faces a possible ten years in prison if she is found guilty of fraud charges brought by the attorney general.
Yingluck is charged with negligence for her role in a rice subsidy scheme that cost the state billions of dollars.
She was forced from office last May over a separate legal challenge days before her government was ousted in a military coup.