Parliament elects Prokopis Pavlopoulos as next president of Greece
Comments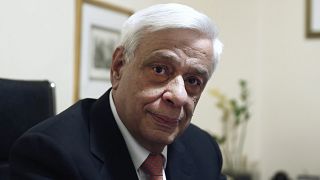 Government nominee Prokopis Pavlopoulos has been elected Greece's next president, winning resounding support in parliament.
With 233 votes out of 300 – way past the 180 vote target – Pavlopoulos left his only rival for the largely ceremonial post far behind.
The 64-year-old former interior minister, who served from 2004 to 2009 in a conservative government, was put forward as a unity candidate by radical left Prime Minister Alexis Tsipras.
It was Greece's failed attempt to pick a president in December that led to the early parliamentary poll that brought Tsipras and his anti-austerity Syriza party to power.
Our correspondent in Athens, Stamatis Giannisis, says Mr Pavlopoulos will be the seventh President of Greece since democratic rule was restored in the country in 1974. He will officially take over his duties on March 12.