Danish police charge two people with aiding deadly shooting suspect
Comments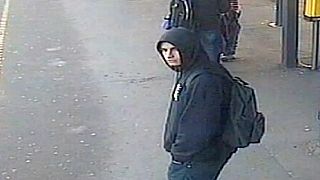 Danish police say they have charged two people with aiding the man suspected of shooting dead two people in attacks on a synagogue and an event promoting free speech in Copenhagen.
The killings have sent shockwaves through the country and have been widely compared to the Islamist terrorist attacks in Paris last month in which 17 people were killed.
The gunman struck on Saturday afternoon, attempting to shoot his way into a cafe hosting an event with Swedish artist Lars Vilks. The meeting was to mark the 25th anniversary of an Iranian fatwa against British writer Salman Rushdie.
Danish media have widely reported the gunman to be Omar Abdel Hamid El-Hussein, a 22-year-old with a history of violent crime.
Vilks has received death threats for depicting the head of the Prophet Mohammed on a dog back in 2007.
Since then he has been given round the clock police guard. He was unharmed in the shooting but a 55-year-old was shot dead and three police officers hurt.
The shooter later attacked a synagogue, killing a guard outside and injuring another two police officers.