Argentina president Cristina Fernandez faces cover-up probe
Comments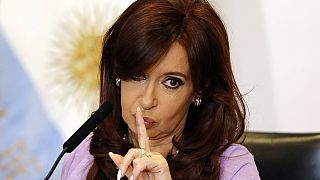 The president of Argentina Cristina Fernandez is to be questioned over accusations that she tried to cover up Iran's alleged involvement in a 1994 bombing.
An investigation will go forward despite the prosecutor on the case Alberto Nisman being found shot dead at his home last month.
The new prosecutor, Gerardo Pollicita, has published a 61-page document giving sufficient evidence to press ahead with the case.
Nisman's mysterious death came one day before he was due to face questions in Congress over his serious allegations against the president
She said his accusation that she conspired to whitewash his investigation was "absurd."
Nisman had been investigating the attack on a Jewish centre in in Buenos Aires which killed 85 people.