DSK tells court sex drive "probably higher than average"
Comments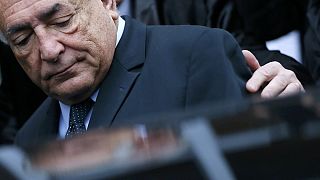 The disgraced former IMF chief, Dominique Strauss-Kahn, has given testimony for the second time during his trial in France for aggravated pimping.
The 65-year-old told the court in Lille that his sex drive is perhaps higher than average but that doesn't necessarily mean he had or has any links to prostitution.
DSK, as he's widely known in France, is accused of instigating about a dozen sex parties he knew involved prostitutes.
The question of whether or not France's former economy minister was aware the women were prostitutes is central to the three-week trial.
If found guilty, Strauss-Kahn could face 10 years in jail and a fine of up to 1.5 million euros.