US charges six Bosnian natives with aiding terrorist organisations
Comments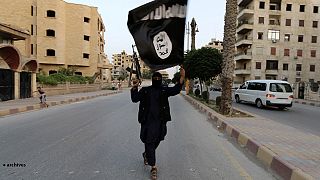 Six people in the United States have been charged with aiding terrorist organisations.
The are Bosnian natives living in Missouri, Illinois and New York.
They allegedly provided money and equipment to foreign fighters joining al-Qaeda, Nursa Front and ISIL.
Five have been arrested, a sixth is overseas.
Authorities claim that over a two year period the group transfered thousands of dollars in assistance using contacts in Turkey and Saudi Arabia.
The case has alarmed the Bosnian community in St Loius Missouri: " I have no words to say, I'm really shocked. It's a shame that somebody puts a mark on the whole community because of their choice, " said one man.
Two of the group face the additional charge of conspiring to kill and maim persons in a foreign country.