Paris bans action films in the wake of Charlie Hebdo attack
Comments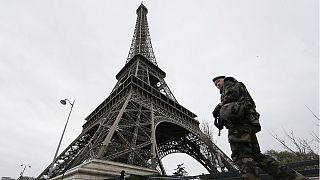 Parisian authorities have banned action films from the French capital following last month's attacks at the offices of Charlie Hebdo and the kosher supermarket near Porte de Vincennes.
The city remains under a high state of alert following the incidents that left 20 dead, including three gunmen. Police and soldiers continue to guard sensitive sites such as synagogues, media offices and shopping areas.
Police commander Sylvie Barnaud told the BBC that she was surprised to hear witnesses of the attacks say it "seemed like a movie shoot to us".
"There's a problem with these action-type scenes, as the actors in uniform could be targets for terrorists," she said.
"Also, the actors could pose confusion for the general public – during this highly sensitive period."
There were more than 900 film shoots in the city last year. Recent blockbusters filmed in the city include the Tom Cruise thriller Edge of Tomorrow and the first Taken film.
"It's not the right moment to do it – even if Steven Spielberg wanted to film a big scene with police and a shoot-out in the streets in January, I'm sure it would not have got made," she said.