French comic handed fine for "Charlie Coulibaly " comments
Comments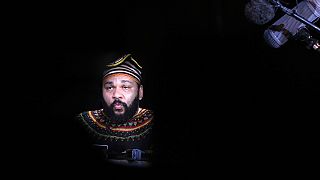 French comedian Dieudonné standing trial in Paris for "condoning terrorism" has been fined €30,000 or face a jail term.
Dieudonné made a facebook comment saying "I feel like Charlie Coulibaly."
The comic already has several convictions for "inciting anti-Semitism."
Dieudonné condemned outright the attacks in Paris that left 17 people dead.
His lawyer David de Stefano said: "I believe my client tried to express how he feels a humorist treated like a terrorist. In the past six months he has faced 81 procedures against him. No wonder he feels harassed."
Amedy Coulibaly killed a policewoman and four Jewish hostages in a Kosher supermarket in Paris, before being shot by police in January.