India carries out its first double hand transplant
Comments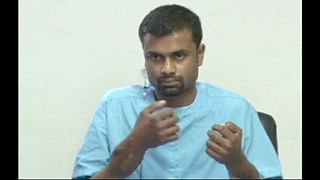 Doctors in India have successfully carried out the country's first double hand transplant.
The 30-year-old patient received the hands of a 24-year-old who had died in a road traffic accident.
The operation which involved 20 surgeons took over 16 hours. The recipient had lost his own hands when he was thrown out of a moving train after trying to stop a group of being from disturbing a woman passenger.
One of his doctors hailed the operation as a major achievement for India and said the procedure will be studied around the world.
The patient should gain in increasing amount of sensation over the next three weeks.