Former IMF chief Dominique Strauss-Kahn on trial on pimping charges
Comments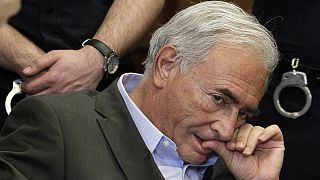 Almost four years after his arrest in New York on allegations of rape, former IMF chief Dominique Strauss-Kahn is back in court.
He is facing charges of aggravated procuring for the purposes of prostitution – commonly known as pimping.
The case, which has become known as the Carlton Affair, concerns so-called sex parties and a prostitution ring centered around the Carlton Hotel in the northern French city of Lille.
If found guilty the one-time French finance minister could face up to 10 years in jail and a 1.5 million euro fine.
The trial is going ahead despite the recommendation of a public prosecutor that the inquiry be dropped.
There are 13 other co-defendants in the case.
The trial is being viewed as a test of French tolerance for sexual and moral misconduct in the private lives of public figures.