Former Fatah strongman is granted Serbian citizenship
Comments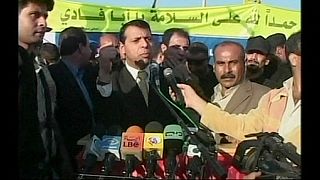 Serbia has officially revealed it has granted citizenship to a key political rival of Palestinian President Mahmoud Abbas.
Mohammad Dahlan, whom Abbas fired in a power struggle in 2011 was given the citizenship in 2013 after pledging millions of dollars in investments from the Emirates, where he has lived in exile.
The news has only come to light in a UK newspaper article.
Fifty-three-year-old Dahlan who was a former Abbas aide and Gaza security chief, was once seen as Yasser Arafat's heir apparent.
He was kicked out of Fatah in 2011 after Abbas accused him of corruption and hinted he may have been involved in Arafat's death.
Dahlan was sentenced in absentia by a West Bank court to two years jail in 2014 on defamation and slander charges because he alleged in an interview that Palestinian security forces help protect Israeli settlers in the occupied territories.
Dahlan later said in a statement that the ruling was politically motivated and was meant to block him from competing in internal elections in Abbas' Fatah movement and in future general elections.