Not a done deal as Jordan demands proof that ISIL held pilot is alive
Comments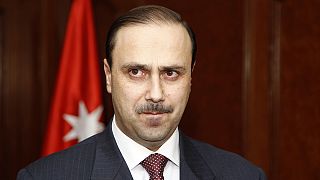 Jordan says it is still holding an Iraqi would-be suicide bomber after a deadline set by ISIL for her release passed.
A Japanese journalist held by the group says a Jordanian pilot captured by ISIL would be killed if Sajida al-Rishawi was not freed.
The government in Amman is prepared to engage in an exchange with ISIL under certain conditions.
Mohammad al Momani is a spokesperson for the Jordanian government: "Jordan is willing to exchange Sajida al-Rishawi for the return of Jordanian pilot. At this point we would like to emphasise that Jordan requested a proof of life for the life of the Jordanian pilot and we have not received that yet".
Rishawi is on death row for her role in a 2005 suicide bomb attack on the Jordanian capital that left 60 dead.
Muath al-Kasaesbeh was captured when his aircraft crashed in northeastern Syria while on a bombing raid against ISIL positions.