At least 27 dead in militant attacks in Egypt's North Sinai province
Comments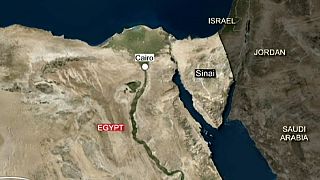 Militant attacks in Egypt's troubled North Sinai province have left at least 27 people dead.
A military base and hotel appear to have been targeted with grenades or a bomb.
In another killing, an army major is also reported to have been shot dead in Rafah near the Gaza Strip.
A government-owned newspaper in Sinai has also reportedly been destroyed.
A Sinai group that swore allegiance to the ISIL militant movement has claimed responsibility for the attacks.