New Saudi King Salman appoints half-brother Muqrin as crown prince and heir
Comments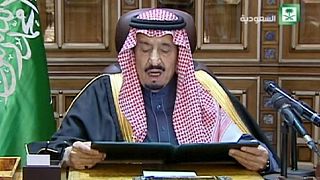 The new Saudi Arabian King Salman has named his half-brother Muqrin as successor to the throne.
Salman, who is believed to be 79, has already appeared on state television to address the nation and express his condolences over the demise of his half-brother King Abdullah. He died early on Friday after suffering from a short bout of pneumonia. Abdullah, thought to be 90, had ruled Saudi Arabia as king since 2006, but had run the country as de facto regent for a decade before that.
King Salman has been part of the ruling clique of princes for decades and is thought likely to continue the main thrusts of Saudi strategic policy, including maintaining the alliance with the United States and working towards energy market stability.
One of Salman's first actions was to immediately appoint his half-brother Muqrin as his crown prince and heir; the rapid move is aimed at warding off fears of a succession crisis at a moment when Saudi Arabia faces unprecedented turmoil on its borders.