Paris gunman Amedy Coulibaly 'stopped by police' days before terror attacks
Comments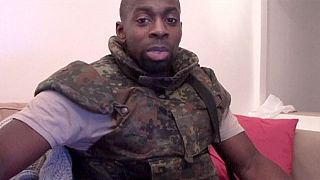 Islamist gunman Amedy Coulibaly was stopped randomly by police in Paris just days before the terror attacks there according to French satirical weekly Le Canard Enchaine.
It says an identity check by officers revealed he was on a terror watch list but although they informed their hierarchy no further action was taken.
Coulibaly was pulled over in a hire car with his partner and alleged accomplice Hayat Boumeddiene, with whom he then travelled to Madrid. She flew on to Turkey and crossed the border into Syria.
Coulibaly returned to the French capital where he killed a policewoman and four people at a kosher supermarket before a police assault there put an end to a hostage siege.
Coulibaly and fellow Islamist militants the Kouachi brothers – behind the Charlie Hebdo attacks which claimed 12 lives – were shot dead by police.
Four people suspected of providing logistical help to Coulibaly have now been placed under formal investigation and remanded in custody.
One of the four suspects, aged 22 to 28, is also under investigation for having weapons.
Inquiries will continue in order to look for possible accomplices, particularly abroad, and cooperation will continue with authorities particularly in Turkey, Spain and Belgium, Paris prosecutor Francois Molins told a news conference.
"So far investigations have mainly advanced on what I would call the Coulibaly aspect and not on the Kouachi aspect," Molins said.