Brazilian pro-surfer Ricardo dos Santos shot dead off-duty police officer detained
Comments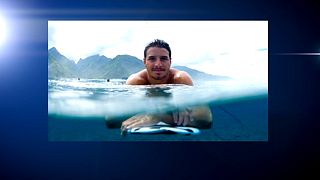 The surfing world is in shock following the shooting of Brazilian surfer Ricardo Dos Santos.
The 24-year-old was allegedly gunned down by an off-duty policeman.
The exact circumstances surrounding his killing remain confused.
Witnesses claim he came out of his house in Florianopolis in southern Brazil to confront two men who were taking drugs and playing loud music.
Others report the altercation was about a car parked on his property.
Dos Santos was shot three times and underwent surgery before being pronounced dead.
The police officer suspected of being involved has been detained, he claims he acted in self-defence, no charges have been leveled.