Four to face Paris judge over deadly attacks in French capital
Comments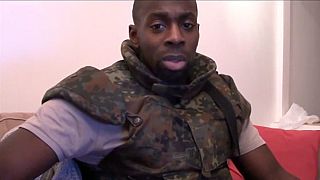 Four men are to appear before a judge in Paris suspected of helping one of the militant Islamist gunmen behind the deadly attacks in the capital.
The men, aged 22 to 28, are expected to be placed under formal investigation.
The group is accused of aiding Amedy Coulibaly who is believed to have killed four people at a Jewish supermarket and a policewoman.
Meanwhile, the mayor of New York has been in the French capital to pay tribute to the victims of the attacks. Bill de Blaisio visited the kosher supermarket and the offices of Charlie Hebdo where 12 people were killed.
A funeral has also taken place for Clarissa Jean-Philippe, a policewoman shot dead during the attacks. Some 500 people turned out for the ceremony which took place on the French overseas territory of Martinique.