More talks on Iran nuclear programme after 'limited progress'
Comments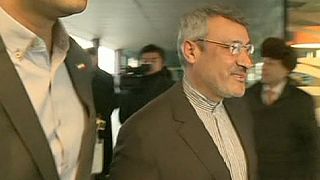 More talks will be held next month over Iran's nuclear programme after what diplomats described as the 'limited progress' made on Sunday.
The latest negotiations with six world powers were held over five days in Paris and Geneva.
All sides agreed to step up efforts to reach a political understanding by the end of March, and a full deal by the end of June.
In 2013 Iran agreed to halt some its most sensitive parts of its nuclear programme in exchange for the easing of some economic sanctions.