Belgium seeks extradition of detainee held in Greece
Comments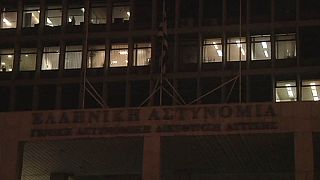 A suspect arrested on Saturday by police in Athens is wanted in Belgium over a possible link with the alleged Islamist plot against Belgian police.
Prosecutors say they have asked for the person to be extradited. A police official in Greece said he could not confirm the request.
The statement came hours after Belgium dismissed any connection. The federal prosecutors office now says "further analysis" had prompted the latest request.
It is not clear if authorities are seeking a person who was originally said to match the description of Abdelhamid Abaaoud who, it is alleged, is the leader of group reportedly planning to kill police officers.
Belgian prosecutors have refused to release any names of who they want extradited arguing it would hinder their investigations.
For the first time in 35 years troops are on the streets of Belgium to protect possible targets. Up to 300 troops have been deployed to guard sites including US and Israeli diplomatic missions and Jewish schools.