Air strike kills son of former Hezbollah commander: reports
Comments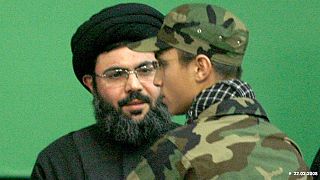 An air strike on Hezbollah positions close to the Golan heights in Syria has killed several fighters. Lebanese military sources say one of the dead is Jihad Mughniyeh.
He is the son of a former Hezbollah top commander. Israel refused to comment on Sunday's strike. Media sources claim the men who died had been plotting to kill or capture towns in northern Israel.
The Golan heights were seized by Israel from Syria in the closing stages of the 1967 Middle East War. Jihad Mughniyeh's father died in a bombing in Damascus in 2008.
He was widely believed to be behind a wave of Western hostage-taking in Lebanon in the 1980s. He was on the US most wanted list for attacks on Israel and Western targets.
Hezoballah blamed Israel for his killing which it denied. The names of the other fighters killed in Sunday's attack have not been released.