Two dead in Belgium anti-terror operation
Comments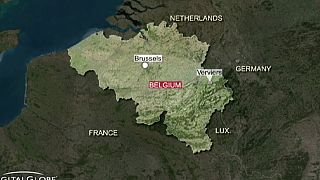 Two people have been killed in an anti-terrorism operation at Verviers in eastern Belgium, a town situated between Liege and the German border.
A federal prosecutor said police killed two men who opened fire on them during one of about a dozen raids around Belgium on Thursday against a group that was about to launch "terrorist attacks on a grand scale".
A third man was arrested during the operation, prosecutor Eric Van Der Sypt told a news conference in Brussels.
He added that for the time being there seemed to be no direct connection to last week's attacks in Paris.
No police or witnesses were injured in the operation, the prosecutor said.
Other raids are said to have taken place in Brussels, at Molenbeek-Saint-Jean and at Vilvorde.
The authorites say members of the cell in Verviers had just come back from Syria.
Earlier, government sources said an operation was underway against suspected "jihadists".
On social media there have been reports of explosions and the sound of shots being fired near Verviers town centre, in a residential street close to the railway station.
Belgium has seen significant radical Islamist activity among its Muslim population.
The public prosecutor's office in Brussels said another news conference would be held on Friday at 11.00 CET.