Bulgaria set to extradite Frenchman with alleged links to Paris attackers
Comments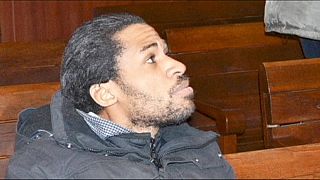 Bulgaria looks set to extradite a Frenchman suspected of links with one of the Islamist militant brothers behind the deadly Charlie Hebdo attacks.
Fritz-Joly Joachin, 29, was detained as he tried to cross into Turkey.
A European arrest warrant alleges he had abducted his 3-year-old son and was likely to take him to Syria.
France wants to probe his suspected links with Cherif, the younger of the two Kouachi brothers.
A second European arrest warrant cites Joachin's alleged links to a criminal group planning terrorist acts.
"The maximum sentence is ten years," said Darina Slavova, from the Haskovo regional prosecution office in Bulgaria, adding that according to the warrant Joachin had been in contact with Cherif Kouachi several times.
The brothers died when security forces raided the printworks northeast of Paris where they were holed up.
As for Joachin , he says he, his son and Turkish partner were simply heading for holidays in Istanbul.