Ronaldo scores a third Balloon d'Or award
Comments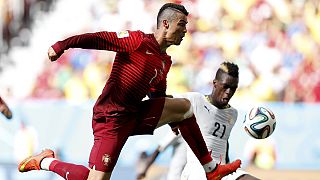 In The Corner this week we look at Cristiano Ronaldo, the newly crowned Balloon d'Or winner. It's the Portugal and Real Madrid striker's second successive award and the third time he has won the world's best footballer title.
In Spain, Barcelona breathed a sigh of relief with a win over La Liga champions Atletico Madrid while in England, Southampton had a notable victory at Old Trafford.
THEWORLD'S BEST
He's done it again. Cristiano Ronaldo is the best player in the world and that's official.
Having broken Lionel Messi's stranglehold on the award in 2013, Cristiano Ronaldo has secured the FIFA Balloon d'Or for the second successive year after another scintillating 12-month period in which the Portuguese has plundered a glut of goals.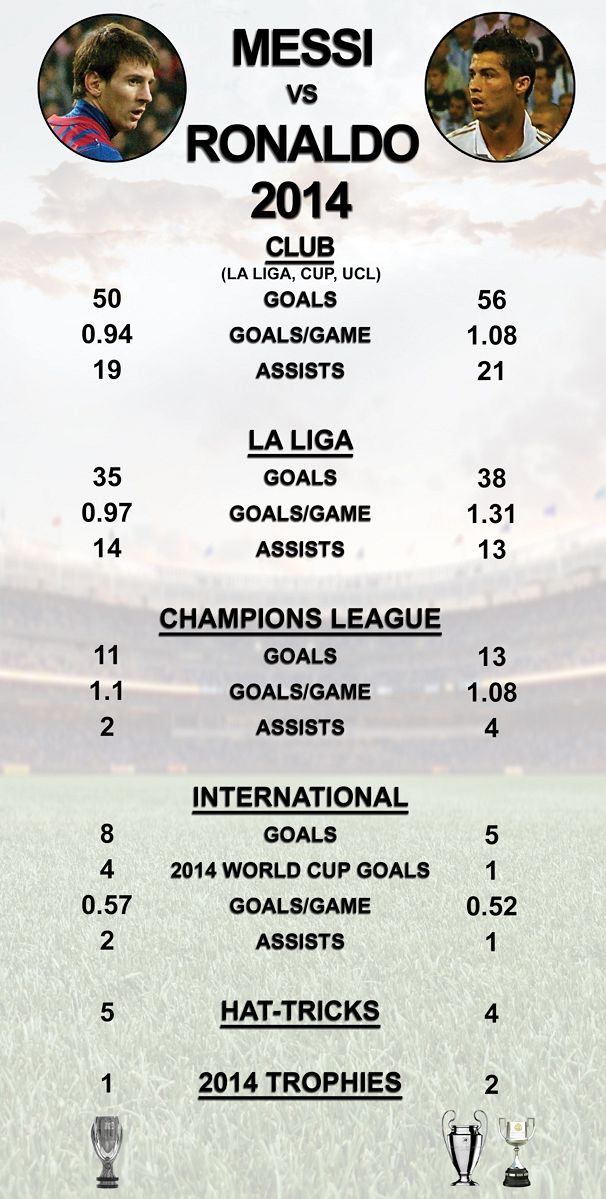 He may be closing in on 30, but Ronaldo shows no sign of slowing down. Instead, he is hitting new heights.
2014 saw him finally get his hands on the Champions League trophy as a Real Madrid player.
And while injury kept him out of his side's Copa del Rey final triumph against arch rivals Barcelona, the lowpoint of Ronaldo's year ultimately came in Brazil at the World Cup when Portugal meekly bowed out in the group stage thanks in part to an opening game thumping by eventual champions Germany.
With more than 60 goals to his name along with an array of team and personal accolades, 2014 has proved to be another fantastic year from a truly extraordinary player.
BARCABACK TO WINNINGWAYS
The so-called "Three Amigos" had a busy and a productive night on Sunday, each scoring a goal as Barcelona beat Atletico Madrid, 3-1.
Lionel Messi led the line, creating two of the chances but he also conceded a penalty in a win that eases pressure on under-fire coach Luis Enrique.
In the English Premiership, Manchester United's topsy-turvy season took another turn for the worse as Southampton notched up their first win at Old Trafford since 1988. Saint's substitute Dusan Tadic scored the game's only goal. The defeat leaves the Red Devils with the same amount of points they had with David Moyes this time last year and with one goal less.
UP & DOWN
It's been a bad week for Paris St Germain and their defence of their Ligue 1 title. A defeat at the weekend saw them drop to fourth, four points off the pace.
But Lyon have been rewarded for their efforts. They now top the table in France largely thanks to Alexandre Lacazette's rise as a top-notch striker, with 19 goals from 20 games.
And Alan Pardew's star continues to rise as he celebrated an emotional return to Selhurst Park as manager in his second match in charge. The former Crystal Palace player saw the Eagles ease their Premier League relegation fears with a 2-1 victory over north London rivals Tottenham.
WE MIGHT BE WRONG
If fortune favoured the brave then our sports team would be a crack commando squad! Nonetheless we are not afraid to stick our necks out and bet on who will win what next weekend.
We tip Manchester City to beat Arsenal 2-1, Napoli to edge Lazio 1-0 and Getafe to lose 2-0 to Real Madrid.
As you know we might be wrong so please send us your predictions, on the social networks, using #TheCornerScores
BLOOPERS!
It seems the stars of Juventus know there is a thin line between pain and pleasure…and a bit of both can spice up an otherwise ordinary training session!
The penalty for dropping the ball in this game of keepy-ups was a swift flick on the ear. Don't forget to send us the funny videos you come across using #TheCornerBloopers.