[As it happened] France terrorist sieges aftermath
Comments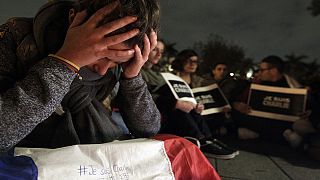 Hayat Boumeddiene, suspected to have aided Amedy Coulibaly in the siege in eastern Paris, had left France more than a week earlier, according to AFP, quoting a police source.
Boumeddiene took a flight to Turkey on January 2, before moving onto Syria on January 8, the day after the Charlie Hebdo attacks, reports France Info.
Live text coverage – French terrorist sieges aftermath
It comes as rallies across France, paying tribute to the Charlie Hebdo attack victims, have attracted a total of around 700,000 people.
A unity march is planned in Paris for Sunday, which will be attended by several European leaders. There will also be similar rallies held across France, including second city Lyon.
Earlier today the French government confirmed the country's terror attack threat level remains at the highest notch.