AirAsia crash investigators detect 'sonar pings'
Comments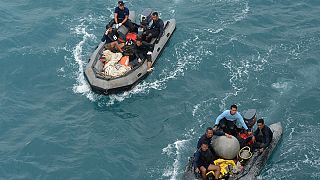 Investigators looking for the black box recorders from the downed AirAsia flight in the Java Sea have detected sonar pings, a leading official said.
He added that it no longer seemed to be in the tail section which has been located and teams hope to raise on Friday.
The bodies of two more passengers have been recovered, bringing the total to 46.