Man throws five-year-old daughter off bridge
Comments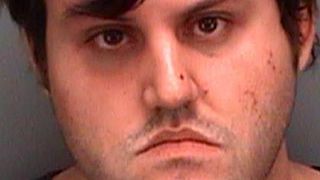 Police have charged a Florida man with murder after it was alleged he threw his five-year-old daughter off a bridge in St Petersburg, USA.
John Jonchuck, 25, was being followed by officers for allegedly speeding, police chief Anthony Holloway said.
The officer was trying to catch up with the car with it stopped suddenly and Jonchuck got out. As the officer reached for his gun, the suspect pulled out his daughter from the passenger side of the car.
The officer says he thought he heard the child scream as Jonchuck "threw her over the rail and into Tampa Bay".
The suspect then drove off. A post-mortem is underway to find out if the girl was dead before she landed in the water.
Chief Holloway said: "I've been doing this for 29 years and I have no idea what was going on in the guy's mind."