Sony's "The Interview" pulls in $31 million despite cyber threats
Comments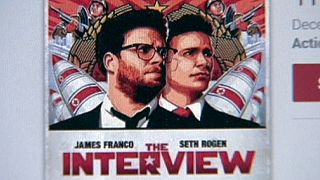 Sony's North Korea parody, " The Interview" has earned more than $31 million (26 million euros)from online, cable and telecoms sales since its December release.
The film which triggered a cyber attack on Sony which Washington blames on North Korea has pulled in the cash despite theatre chains refusing to screen it following threats from hackers.
To date the film has earned $5 million (4 million euros) at the theatrical box office, with 580 independent threatres showing the film in North America.