Massive avalanche in South Tyrol engulfs 30 skiers
Comments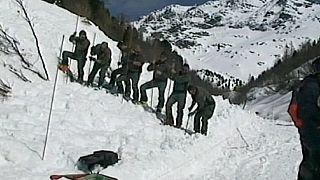 In Italy's South Tyrol region an enormous avalanche engulfed a group of 30 skiers leaving one man dead and another seriously injured.
The huge mass of snow collapsed from a peak above the Alpine mountain village of Riva di Tures.
The initial snow fall then triggered several smaller avalanches in a chain reaction.
The victim is said to have been a 57-year-old local from the town of Brunico who was a passionate skier, mountaineer and mountain biker.
.