Operation launched to salvage car container ship off southern England
Comments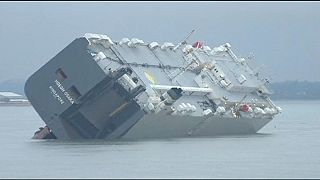 Coastguards say a major salvage operation has been launched to free a large container ship carrying cars that ran aground in the Solent, near the Isle of Wight off the southern English coast.
Twenty-five crew members were rescued after the ship hit sandbanks as it left for Germany.
It's not known what caused it to run aground, weather conditions were said to be good at the time.