North Korea rejects 'hostile' US sanctions
Comments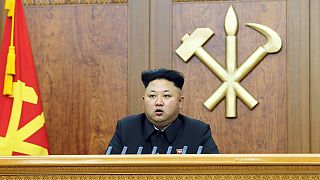 North Korea has slammed the decision of the US to impose fresh sanctions against them, labeling Washington's policies as 'hostile' and 'repressive'.
It is the latest fallout between the two countries over a cyber attack on Sony Pictures concerning the release of a film depicting the assassination of the North Korean leader Kim Jong-un.
Washington believes Pyongyang to be behind the hack. North Korea has called the accusations 'groundless'.
It marks the first time the US has imposed sanctions in retaliation to a cyber attack on an American company.
However, experts have raised questions over whether or not North Korea was involved, claiming it could have been an inside job.
Although Pyonyang denies involvement in the hack, they have voiced their anger over Sony's comedy, saying the attack was a 'righteous deed'.
Sony originally pulled the picture from cinemas over security threats, a decision that was criticised by the US government.