Suspected Boko Haram militants kidnap 40 men in north-east Nigeria
Comments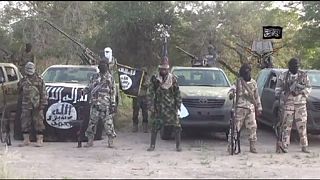 Suspected Boko Haram militants have kidnapped at least 40 men and boys in a remote village in north-east Nigeria.
People who fled from Malari in Borno state said the men had been taken on New Year's Eve.
Last year the Islamist group kidnapped over 200 schoolgirls from a boarding school in the same region.